The Translation Agency
We speak (almost) all languages of the world.
Our aim is to be a reliable partner for our clients by providing high-quality services to them. Our supreme guiding principles as a company include ensuring that our clients are satisfied at all times and seeking to improve on this on a continuous basis. Our clients therefore set the benchmark when it comes to quality. It is their verdict on the quality of service we deliver which is paramount.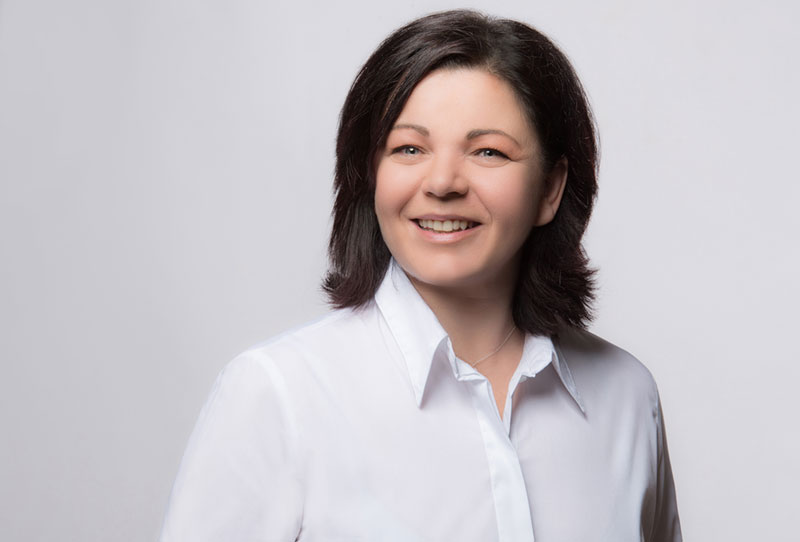 Sabine Dillinger
Founder and Owner
Our human touch, the pleasure we take in what we do, and our years of experience – that's what makes us who we are!
We have been working with demanding clients of all sizes since 1999. We enjoy an excellent reputation with partners from many different sectors: commerce and industry, banks, financial institutions and insurance firms, the press, advertising, media, tourism, official agencies, authorities, associations and organisations.
Qualified professionals from all over the world form a team with us. Native speakers of your desired language, specialist translators with expertise in their chosen fields as well as certified and sworn translators offer a guarantee that the content and style of your text will be conveyed perfectly, employing standard expressions typically used in the language in question.
As one of the leading providers of services to customers operating in a multinational and multicultural environment, we are your expert point of contact on all matters relating to translation and interpreting.
Reliable quotations, material prepared in a first-class format, absolute adherence to deadlines and strict discretion are what characterise our work.
Confidentiality is an essential element of all our client relationships. That is why you already receive a confidentiality agreement from us during the quotation phase so that you can rest assured from the very outset that all of your data and documents will be treated with the utmost confidentiality. With us you're in safe hands.
Our expert staff are willing to visit you for a personal consultation to discuss your needs. We would be delighted to assist you!
Our Philosophy
Company's guiding principles
Our aim is to ensure a secure future for our employees and the company as a whole. We want to achieve this through continuous but cautious growth.
People come first at our company. As employees and as clients.
Our future resides in having excellent employees. We expect our employees to show a willingness to perform well and think enterprisingly.
Problems are solved in a spirit of partnership and in an obliging manner. Employees and clients are always treated in a decent and fair way.
We carry out the tasks which we are given responsibly and as swiftly as possible.
We secure our competitive edge and safeguard our future by delivering innovative, top-class services and showing above-average dedication.
All of our services feature a consistently high level of quality. Every employee forms a key part of our quality system.
Our aim is to seek to continually improve the services we offer.
Quality Assurance
Good quality is our claim
Our aim is to be a reliable partner to our client companies by providing high-quality services. Our supreme guiding principles as a company include ensuring that our clients are satisfied at all times and seeking to improve on this on a continuous basis.
We are also member of the German Association of
Quality Translation Companies (Qualitätssprachendienste Deutschland)

.

One factor guaranteeing the high quality of our translators is the fact that they all translate exclusively in accordance with
DIN EN 17100
.